Politics
Politics
The audio preview of how a prized daughter of the Westboro Baptist Church came to question its beliefs.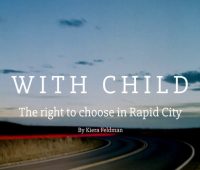 Politics
The powerful story of Ashley from Harper's is worth reading.
Politics
Liberals did not have a good election night in 2016. In Colorado, it was almost good, but Colorado is not an island–despite it and New Mexico's distinctiveness from the surrounding areas on electoral maps. The state is affected just as much by what happened and liberals here, despite all the hard work, were left disappointed by the results.